Copyright, Trademark and Restrictions of use
This website contains material and contents which are the copyright of ©2021 ESGA All Rights Reserved. This material includes, but is not limited to, the design, layout, appearance, trademarks and graphics. You are not permitted to reproduce the documents, information or materials on the website for the purposes of sale or the use by any third party. In particular, you are not permitted to republish, upload, transmit electronically or otherwise or distribute any of the materials, documents or products that may be available for download from time to time on this website.
esga.com.au expressly reserves all copyright and trademark in all documents, information and materials on our website and we reserve the right to take action against you if you breach any of these terms.
Any redistribution or reproduction of part or all of the contents in any form is prohibited other than the following: you may print or download to a local hard drive extracts for your personal and non-commercial use only; and you may copy some extracts to individual third parties for their personal use, but only if you acknowledge the website as the source of the material.
You may not, except with our express written permission, distribute or commercially exploit the content. Nor may you transmit it or store it in any other website or other form of electronic retrieval system.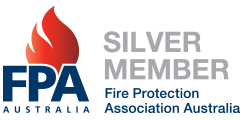 Head Office
Unit 3 / 24 Strathmore Road,
Caves Beach, NSW, 2281
Central Coast
Unit 075B / 2 Gibbens Road,
West Gosford, NSW, 2250